CAREER AND EMPLOYMENT SERVICES​
At Heritage College, we work with students from the day they first walk through our door to prepare them for their future careers. All of our programs at Heritage College include both a hands-on work experience practicum and job search seminars. These components are designed to provide students the confidence they need to succeed in finding their dream job. Our students and graduates benefit from Heritage College's skilled team of career advisers and our many connections with partner businesses and organizations across Canada.
We work with employers and industry leaders to ensure we're providing our students with up-to-date knowledge and in-demand skills designed to meet the needs of the modern Canadian job market.
At Heritage College, we understand our students come to us to discover new career opportunities or to transition into new industries. To help you achieve your goals, Heritage Career College offers career counseling services to both current students and alumni. These services include:
In addition, we offer the following services free services to our graduates: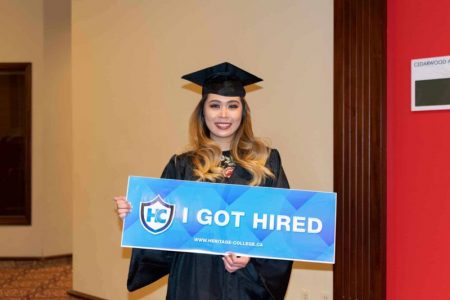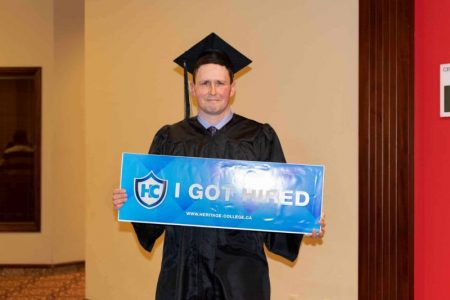 Are you an employer looking to hire knowledgeable new graduates trained by industry professionals? Or are you interested in hosting students during their work experience practicums?
Heritage College works with our partners in business, government and the non-profit sector to match the right student to your business. We match your needs with the experience and professionalism of our students.
If you would like to know more about working with Heritage College, please visit our Employers & Partners page.