PHARMACY ASSISTANT DIPLOMA
START A NEW PHARMACEUTICAL CAREER IN ONLY 16 WEEKS
BECOMING A PHARMACY ASSISTANT
Learn to be a pharmacy assistant with Alberta's only 16-week express Pharmacy Assistant diploma.
Heritage College's Pharmacy Assistant diploma program covers everything a professional pharmacy assistant needs to know. Over the length of this course, you'll learn compounding, packaging and labelling pharmaceutical products, maintaining prescription records, and conducting inventories of medications and pharmaceutical products.
As part of this course, you'll develop the fundamental skills needed to support a pharmacist or pharmacy technician in the day-to-day operations of a retail or institutional pharmacy. To provide you with an edge in the modern workforce, we offer hands-on training with the Kroll Pharmacy Management System. Our training ensures you graduate with the technical and medical knowledge needed to launch your career in pharmacies.
As part of the Express Pharmacy Assistant program, you are guaranteed a 3-week workplace practicum in a pharmacy in your hometown. This work placement provides you with the valuable, real-world work experience today's pharmacies look for. Graduates of our programs receive continuing support from Heritage College's Career Services department, including help with job searches, resume and LinkedIn profile reviews, and interview preparation.
Graduates of Heritage College's Express Pharmacy gain the technical and medical knowledge needed to support the day-to-day operations of a pharmacy. Over the length of this 4-month program, students:
Gain valuable hands-on experience in labs and practicums, including non-sterile compounding and dispensing
Study medical terminology, anatomy, physiology and pharmacology to identify the major classes of drugs needed to treat illnesses and other conditions.
Learn the important mathematical formulas used by pharmacy assistants in their daily jobs
Explore both institutional and retail pharmacies to discover the differences and prepare students for careers in any type of pharmacy
Learn the regulations and laws that govern pharmacies in Alberta
Heritage College's Express Pharmacy Assistant diploma program has two delivery methods:
In-Class: Either two days a week (weekend option) or four days a week (evening option) at Heritage College's Northeast Calgary campus.
Online: Lectures and theory delivered online, with online assessment.
This program combines lectures, visual aides, hands-on learning via practical exercises, projects, exams and group discussions into an accessible learning experience. Validation of knowledge is done through thorough exams, practical tests, projects, and practicum evaluation.
YOUR FUTURE
CAREER OPPORTUNITIES
Most pharmacies require trained pharmacy assistants for their day-to-day operations. Graduates of our Express Pharmacy Assistant program can find employment at community pharmacies, healthcare facilities, clinics, pharmaceutical wholesalers, and laboratories. 
Our graduates have found employment at numerous pharmacies, working for Alberta Health Services, community pharmacies, clinics, and businesses such as Safeway, Loblaws, Shoppers Drug Mart and Walmart.
For more information about the career of pharmacy assistant, visit alis' pharmacy assistant career information page.
Your education is one of the most important decisions you make in your life. It's an investment in your future, and it can pay you back in dividends. 
At Heritage College, we work with you to ensure you can afford the education you need to transform your life. We have helped many students get financial aid, and our team is ready to help you make the right decisions for your future as well.
Our admissions team will work with you to determine the options that best fit your own personal financial needs and situation. This program is eligible for Canada Student Loans, other forms of government funding, and scholarships. We can advise you on Alberta Student Aid, personal lines of credit, RESPs, and our own in-house student financing. We work with you to ensure you are securely funded before you start your program, so you start your program confident you will be able to see it through to the end.
You can visit our Tuition and Financial Aid page for more information on how we can help you afford your education. Please also visit our Scholarships and Grants Page for information about current financial aid opportunities exclusive to Heritage College students.
The Express Pharmacy Assistant diploma program at Heritage College is an approved Vocational Program licensed by Alberta Advanced Education.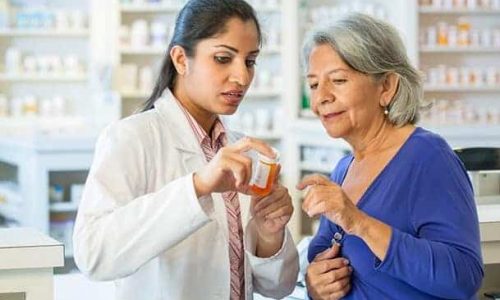 January 28, 2023 - In-Class Weekends
February 7, 2023 - Online Mornings
February 18, 2023 - Online Weekends
March 7, 2023 - Online Evenings
April 11, 2023 - Online Mornings
May 9, 2023 - Online Evenings
May 27, 2023 - In-Class Weekends
June 6, 2023 - Online Mornings
June 17, 2023 - Online Weekends
340 Total Hours
220 Theory | 120 Practicum
Fill out the form below for your FREE information package.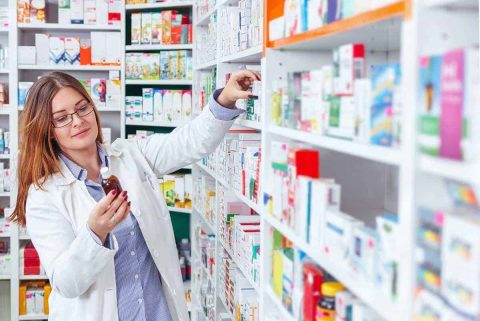 No high school diploma? No problem!
Heritage College does not require a high school diploma for our mature admissions pathway. There is no English proficiency test required for this program beyond our Wonderlic Skills Test and our admissions interview.
Standard Admission
Mature Admissions
Standard Admission
Standard admission is for students who have graduated from high school or another educational institute within the past one (1) year.
Applicants must meet the following criteria:
Applicants must be 18 years of age (for residents of Alberta and Saskatchewan) or 19 years of age (for residents of British Columbia and Manitoba) when they submit their application.
Applicants must demonstrate minimum academic achievements by submitting one of the following:

an Alberta high school diploma, verified by transcript
a non-Alberta high school transcript from another province in Canada
a General Equivalency Diploma (G.E.D.)

Applicants must have a current (completed within the previous three months) Police Information Check (PIC). This check must be submitted before admittance to the program. The existence of a criminal record may postpone or prevent fieldwork placements, therefore subsequently affecting a potential student's successful completion of the program.
Applicants must successfully complete an interview with the Program Lead, which will determine a potential student's personal suitability to the program goals and outcomes.
Applicants must demonstrate a minimum level of computer knowledge and skills.
Applicants must successfully demonstrate minimum physical wellness and strength requirements (ability to lift and carry 10 kg).
Mature Admissions
You can find additional information about our admission requirements on our Admissions Page. 
Express Pharmacy Assistant diploma program students complete their education with 120 hours of practicum experience at a pharmacy in your hometown. To participate in the practicum, students must satisfy the following prerequisites.
To successfully graduate from the Express Pharmacy Assistant diplomacy program, students must: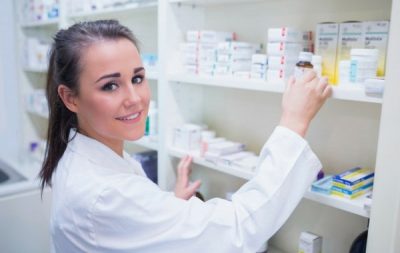 Fill out the following form and one of our Admissions Advisers will get in contact with you to answer any questions you have.
EXPRESS PHARMACY ASSISTANTCOURSE DESCRIPTIONS
This is only an outline of our Express Pharmacy Assistant Diploma program. For more information about our curriculum, please contact our admissions advisers.