Certificate in Medical Cannabis
Medical Cannabis COURSE SUMMARY
Cannabis has been used for religious, spiritual, industrial, therapeutic, and other purposes for thousands of years. It has a complex and culturally significant history throughout the world. During the past several decades, social perspectives on the recreational and medicinal use of cannabis have evolved.
As a result of changes in social and legal perspectives, there has been a surge in cannabis legislation during the last few decades that has outpaced the research available on the use of cannabis and how it impacts the body. This creates new job opportunities and career paths for those passionate about this industry and makes it a great time to explore an online medical cannabis course.
Although the use of medical cannabis has its challenges for healthcare providers, legislators, and employers, it also provides opportunities for those seeking to learn more about the medicinal benefits of cannabis and employment in this field.
The outcome of this medical cannabis course is for you to learn the fascinating history, culture, business factors, as well as the legal, ethical, and social issues related to medical cannabis. You will also learn about the current healthcare applications of medical cannabis and what effects cannabis has on the body. Earning your certificate of completion in this course can open new career opportunities for you as you explore the expanding cannabis industry.
There are no prerequisites to take this course.
Instructional Material Requirements
The instructional materials required for this course are included in enrollment and will be available online.
PC: Windows 8 or later.
Mac: macOS 10.6 or later.
Browser: The latest version of Google Chrome or Mozilla Firefox are preferred. Microsoft Edge and Safari are also compatible.
Software must be installed and fully operational before the course begins.
You must complete all lessons to receive your certificate. You must pass the final exam in all lessons with a score of 80% or higher AND complete the Evaluation Form in order to receive your Certificate of Completion. Finals are graded as Pass or No Pass. Receipt of your certificate indicates successful completion of the course and that you have passed all final exams with a score of 80% or greater. You may retake final exams as many times as necessary within the duration of the course at no additional charge.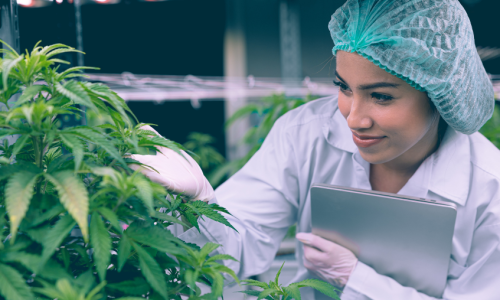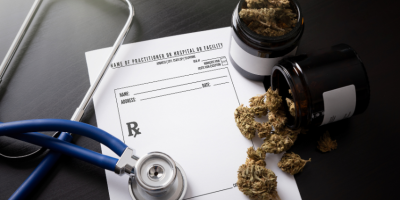 You can apply for this certificate course directly online, through our partners at Ed2Go!
Medical Cannabis Course Syllabus