Explore a Career as an
Administrative Medical Assistant
Administrative Medical Assistant COURSE SUMMARY
Learn what it takes to have a successful career as an administrative medical assistant in the exciting and high-demand world of healthcare.
In this course, you will master the basics of scheduling patients' appointments, surgeries, and hospital admissions. In addition, you will discover how to create, maintain, and file medical charts. You will also find out how to verify patients' insurance, create encounter forms (charge tickets), post charges, obtain pre-authorizations from insurers, and schedule return visits.
After that, go behind the scenes as you learn how to apply diagnostic and procedure codes to patients' accounts and bill their insurance companies. Next, explore additional accounts receivable tasks including posting payments and adjustments, billing secondary insurance, and following up on unpaid insurance claims. You will also learn what a day sheet is, why it's important, and how to keep track of all your patient accounts on a daily, monthly, and yearly basis.
Finally, delve into the basics of keeping a medical office running smoothly—from ordering supplies to scheduling staff meetings and making travel arrangements.
If you're organized, a "people person," and interested in a secure job in the healthcare field, a career as an administrative medical assistant may be just what you're looking for. This course will set you on the path to that career and help you determine which aspect of medical information management, such as patient contact or billing and coding, suits you best.
There are no prerequisites to take this course. No medical background is necessary.
Instructional Material Requirements
The instructional materials required for this course are included in enrollment and will be available online.
PC: Windows 8 or later.
Mac: macOS 10.6 or later.
Browser: The latest version of Google Chrome or Mozilla Firefox are preferred. Microsoft Edge and Safari are also compatible.
Software must be installed and fully operational before the course begins.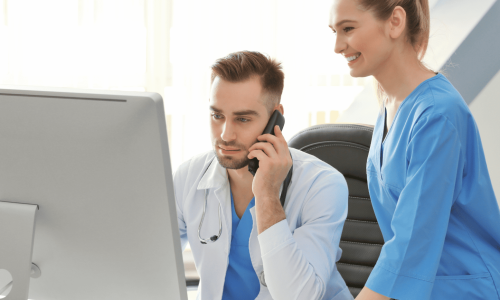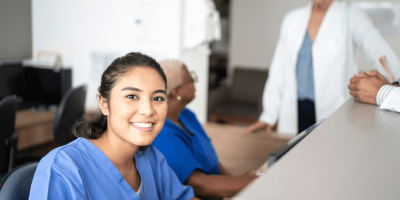 You can apply for this certificate course directly online, through our partners at Ed2Go!
Explore a Career as an Administrative
Medical Assistant