BUSINESS ADMINISTRATION & MANAGEMENT
START YOUR NEW CAREER IN BUSINESS IN ONLY 44 WEEKS
BECOMING A MANAGER, ENTREPRENEUR, OR SMALL BUSINESS OWNER
Elevate your business career with Heritage College's 44-Week Business Administration & Management diploma! Whether you aspire to pursue a managerial career in finance, business, healthcare, public administration, recreation, cultural organizations, or the non-profit sector, our dynamic program is tailored to your ambitions.
In Heritage College's Business Administration & Management program, students delve into a diverse range of topics essential to contemporary business leadership. The program's core focus is on cultivating critical thinking skills and imparting a deep understanding of the rules and procedures that underpin effective business management. Students also gain insight into both micro- and macro-economics. Throughout the course, strategies are honed to empower students to organize, plan, and devise effective business strategies, grounded in industry best practices and fortified by the development of critical business auditing skills.
Furthermore, Heritage College's Accounting and Payroll Administration program includes a valuable three-week work experience opportunity in a local business or non-profit. This hands-on experience enables students to directly apply their acquired skills in a professional context, granting them practical insights into real-world industry operations.
Upon graduation, you will continue to benefit from unwavering support provided by Heritage College's Career Services department. This support encompasses comprehensive assistance for job searches, meticulous reviews of your resume and LinkedIn profile, and expert guidance for interview preparation
Set forth on your path to a thriving business administration career today by enrolling in Heritage College's ten-month Business Administration & Management program.
Upon completion of Heritage College's Business Administration & Management program, graduates acquire the necessary administrative and managerial knowledge to tackle the daily challenges encountered by managers across various industries. Throughout this comprehensive ten-month program, you will:
Develop your skills as a manager, team leader, and entrepreneur.
Study key aspects such as human resources, marketing, and financial accounting, preparing you for diverse roles within today's dynamic business environment.
Explore the wide range of business roles that business administrative professionals can fulfill, including sales management, human resources, marketing, and financial management.
Acquire a thorough understanding of the regulations and laws governing business practices across Canada.
By enrolling in Heritage College's Business Administration & Management program, you will be equipped with the skills and knowledge necessary to excel in the field of accounting, payroll, and bookkeeping and human resources.
Heritage College's Business Administration & Management diploma has two delivery methods:
In-Class: Three days a week at Heritage College's Northeast Calgary campus.
Online: Lectures and theory delivered online, including online assessment. Online classes are composed of 492 hours of synchronous learning, and 333 hours of asynchronous learning.
This program combines lectures, visual aides, hands-on learning via practical exercises, projects, exams and group discussions into an accessible learning experience. Validation of knowledge is done through through exams, practical tests, projects, and practicum evaluation. 
YOUR FUTURE CAREER OPPORTUNITIES​
The employment opportunities for Business Administration & Management graduates are projected to have grown by 22 percent between 2008 and 2021, which is much faster than the average across all other occupations. Companies of all sizes, from small businesses to large enterprises, are consistently seeking managers, sales experts and administrative staff to help them maintain their daily operations.
Canada's administrative and managerial field is vast and offers graduates an incredible potential for personal and career growth. Graduates of this Business Administration & Management diploma program can access further training and certifications to move from this diploma's entry-level opportunities into more advanced positions within the public and private sectors. With experience and credentials, Business Administration & Management grads can progress towards advanced careers and increase their earning potential, including progress towards highly sought-after MBA programs. Beginning with a diploma program, a Business Administrator or Manager can become a highly sought-after executive professional.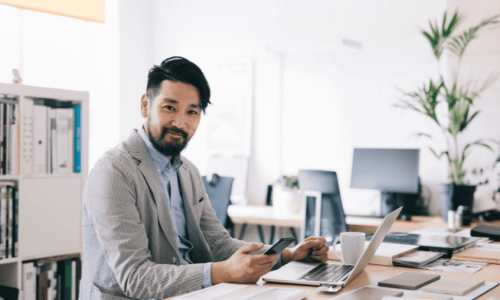 January 23, 2024 - Online Mornings
February 20, 2024 - Online Mornings
March 5, 2024 - Online Mornings
April 30, 2024 - Online Mornings
June 11, 2024 - Online Mornings
945 Total Hours
825 Theory
120 Practicum
In-Class
100% Online | 492 Hours Synchronous, 333 Hours Asynchronous
Fill out the form below for your FREE information package.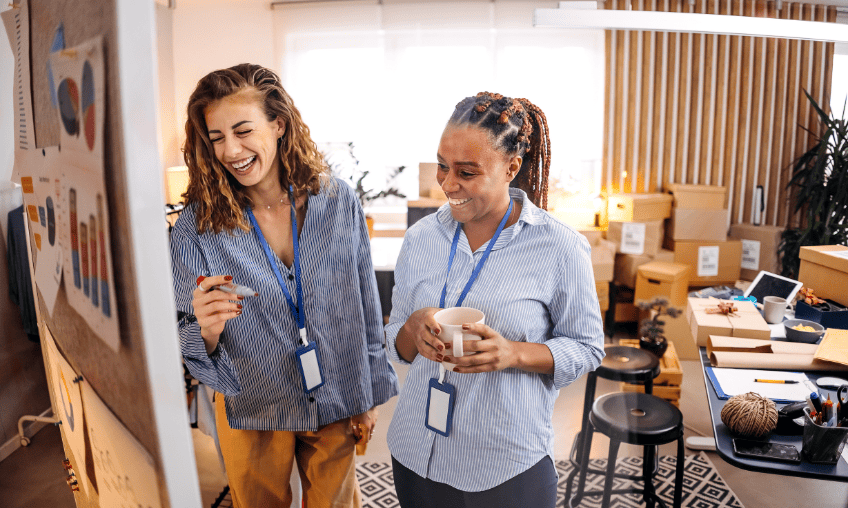 MAKING YOUR EDUCATION AFFORDABLE
Your education is one of the most important decisions you make in your life. It's an investment in your future, and it can pay you back in dividends. 
At Heritage College, we work with you to ensure you can afford the education you need to transform your life. We have helped many students get financial aid, and our team is ready to help you make the right decisions for your future as well.
Our admissions team will work with you to determine the options that best fit your own personal financial needs and situation. This program is eligible for Canada Student Loans, other forms of government funding, and scholarships. We can advise you on Provincial Student Aid, personal lines of credit, RESPs, and our own in-house student financing. We work with you to ensure you are securely funded before you start your program, so you start your program confident you will be able to see it through to the end.
You can visit our Tuition and Financial Aid page for more information on how we can help you afford your education. Please also visit our Scholarships and Grants Page for information about current financial aid opportunities exclusive to Heritage College students.
Heritage College's Accounting & Payroll Administration diploma is eligible for government funding and student loans in:
Alberta
British Columbia
Saskatchewan
Manitoba
Ontario
New Brunswick
Nova Scotia
Yukon Territory
The Business Administration & Management program at Heritage College is an approved Vocational Program licensed by Alberta Advanced Education.
No high school diploma? No problem!
Heritage College does not require a high school diploma for our mature admissions pathway. 
Standard Admission
Mature Admissions
Standard Admission
Standard admission is for students who have graduated from high school or another educational institute within the past one (1) year. 
Students must meet the following criteria:
Applicants must be at least 18 or 19 (for residents of British Columbia and Manitoba) years of age when they submit their application.
Applicants must demonstrate minimum academic achievements by submitting one of the following:

an Alberta high school diploma, verified by transcript
a non-Alberta high school transcript from another province in Canada
a General Equivalency Diploma (G.E.D.)

Applicants must have a current (completed within the previous three months) Police Information Check (PIC). This check must be submitted before admittance to the program. The existence of a criminal record may postpone or prevent fieldwork placements, therefore subsequently affecting a potential student's successful completion of the program.
Applicants must successfully complete an interview with the Program Lead, which will determine a potential student's personal suitability to the program goals and outcomes.
Applicants must demonstrate a minimum level of computer knowledge and skills.
Mature Admissions
You can find additional information about our admission requirements on our Admissions Page. 
Business Administration and Management diploma program students complete their education with 120 hours of practicum experience at a partner institution. To participate in the practicum, students must satisfy the following prerequisites.
To successfully graduate from the Business Administration and Management certificate program, students must: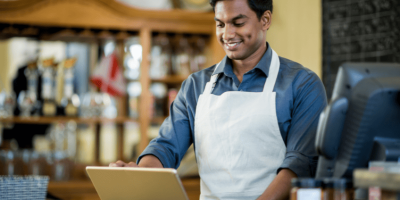 Fill out the following form and one of our Admissions Advisers will get in contact with you to answer any questions you have.
BUSINESS ADMINISTRATION &
MANAGEMENT COURSE DESCRIPTIONS
This is only an outline of our Accounting and Payroll Administration program. For more information about our curriculum, please contact our admissions advisers.