ACCOUNTING AND PAYROLL ADMINISTRATION
START YOUR NEW CAREER IN BUSINESS IN ONLY 45 WEEKS
BECOMING AN ACCOUNTANT OR PAYROLL ADMINISTRATOR​
Launch your business career with Heritage College's Accounting and Payroll Administration certificate. Over the length of this eleven-month program, you will learn the practical skills necessary to become an accountant, payroll administrator or human resources specialist.
This eleven-month program will provide you with the knowledge you need to handle the daily challenges of an accounting professional. You will learn how to manage payroll and expenses, draft fiscal year documentation, communicate with stakeholders, and provincial and federal payroll laws.
This program also provides hands-on experience with leading, in-demand accounting and payroll software, such as QuickBooks and Sage 50cloud. Our technical training provides you with the real-world knowledge you need to be successful from you first day on the job.
Heritage College's eleven-month Accounting and Payroll Administration program includes three weeks of hands-on work experience in a businesses or financial institution in your hometown. Graduates of our programs receive continuing support from Heritage College's Career Services department, including help with job search, resume and LinkedIn profile reviews, and interview preparation.
Graduates of Heritage College's Accounting and Payroll Administration program develop the bookkeeping and financial knowledge needed to face the daily challenges of an accounting professional. Over the length of this eleven-month program, you will:
Master industry-standard accounting software, including QuickBooks and Sage 50cloud
Prepare yourself for Payroll Compliance Practitioner certification through our CPA-accredited program
Study human resources, payroll regulations, taxation and accounting to prepare yourself for various roles within today's dynamic businesses
Explore the many business roles accounting professionals can fill, including bookkeeping, financial analysis, personal accounting, and auditing
Learn the regulations and laws that govern accounting and payroll practices in Canada
Heritage College's Accounting and Payroll Administration certificate has two delivery methods:
In-Class: Three days a week at Heritage College's Northeast Calgary campus.
Online: Lectures and theory delivered online, including online assessment.
This program combines lectures, visual aides, hands-on learning via practical exercises, projects, exams and group discussions into an accessible learning experience. Validation of knowledge is done through through exams, practical tests, projects, and practicum evaluation.
Heritage College's Accounting & Payroll Administration has been recognized by the National Payroll Institute. Students who complete this program will meet the requirements needed to challenge the NPI's Payroll Compliance Practitioner certification exam. For more information about our NPI accreditation, please contact us at 403-800-8221.

YOUR FUTURE CAREER OPPORTUNITIES​
Companies are always on the look-out for junior accountants, bookkeepers, accounts payable and accounts receivable clerks, and office managers. Students who graduate from this program can find employment in countless industries, as companies of all sizes, from small businesses to enterprises, require an accounting professional.
Because of the potential for growth in the accounting field, graduates will have numerous opportunities for further training. Graduates can acquire additional certifications and progress from entry-level positions to management roles within the public, private or non-profit sectors.
For more information about the career of a payroll administrator, visit alis' payroll administrator career information page.
MAKING YOUR EDUCATION AFFORDABLE
Your education is one of the most important decisions you make in your life. It's an investment in your future, and it can pay you back in dividends. 
At Heritage College, we work with you to ensure you can afford the education you need to transform your life. We have helped many students get financial aid, and our team is ready to help you make the right decisions for your future as well.
Our admissions team will work with you to determine the options that best fit your own personal financial needs and situation. This program is eligible for Canada Student Loans, other forms of government funding, and scholarships. We can advise you on Alberta Student Aid, personal lines of credit, RESPs, and our own in-house student financing. We work with you to ensure you are securely funded before you start your program, so you start your program confident you will be able to see it through to the end.
You can visit our Tuition and Financial Aid page for more information on how we can help you afford your education. Please also visit our Scholarships and Grants Page for information about current financial aid opportunities exclusive to Heritage College students.
The Accounting and Payroll Administration certificate program at Heritage College is an approved Vocational Program licensed by Alberta Advanced Education.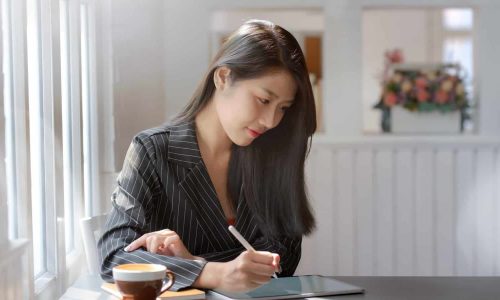 January 20, 2023- Online Weekends
March 17, 2023- Online Weekends
May 12, 2023- Online Weekends
July 14, 2023- Online Weekends
930 Total Hours
810 Theory | 120 Practicum
Fill out the form below for your FREE information package.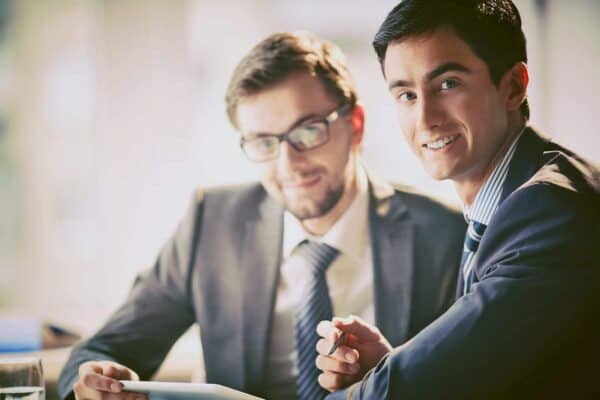 No high school diploma? No problem!
Heritage College does not require a high school diploma for our mature admissions pathway. 
Standard Admission
Mature Admissions
Standard Admission
Standard admission is for students who have graduated from high school or another educational institute within the past one (1) year.
Students must meet the following criteria:
Applicants must be at least 18 years of age (for residents of Alberta and Saskatchewan) or 19 years of age (for residents of British Columbia and Manitoba) when they submit their application.
Applicants must demonstrate minimum academic achievements by submitting one of the following:

an Alberta high school diploma, verified by transcript
a non-Alberta high school transcript from another province in Canada
a General Equivalency Diploma (G.E.D.)

Applicants must have a current (completed within the previous three months) Police Information Check (PIC). This check must be submitted before admittance to the program. The existence of a criminal record may postpone or prevent fieldwork placements, therefore subsequently affecting a potential student's successful completion of the program.
Applicants must successfully complete an interview with the Program Lead, which will determine a potential student's personal suitability to the program goals and outcomes.
Applicants must demonstrate a minimum level of computer knowledge and skills.
Mature Admissions
You can find additional information about our admission requirements on our Admissions Page. 
Accounting and Payroll Administration certificate program students complete their education with 120 hours of practicum experience at a partner institution. To participate in the practicum, students must satisfy the following prerequisites.
To successfully graduate from the Accounting and Payroll Administration certificate program, students must: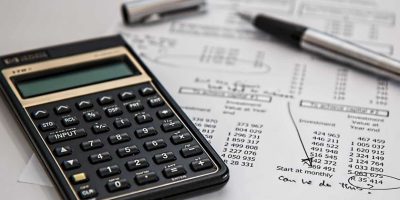 Fill out the following form and one of our Admissions Advisers will get in contact with you to answer any questions you have.
ACCOUNTING AND PAYROLLADMINISTRATION COURSE DESCRIPTIONS
This is only an outline of our Accounting and Payroll Administration program. For more information about our curriculum, please contact our admissions advisers.