Discover A College That Works For You
At Heritage College, we are committed to offering you in-demand programs and courses for today's economy. We were founded on the principle of providing the best possible education to tomorrow's leaders in healthcare and business. Our experienced instructors and comprehensive practicums provide you with the real-world experience you need to launch your new career. All the courses we teach and the tools we will train our you in reflect the current best practices of their industry you're seeking to enter.
Our programs include practicums or work placements in a businesses and other organization in your home town. These practicums are designed to help you develop your skills in real-world environments, build connections within your industry, and develop the confidence you need to find a job after graduation.
We have empowered hundreds of students to transform their futures. Contact us today and discover how Heritage College can help you.
Short, affordable courses designed to fit your schedules and give you the training and education you need.
Short, online courses delivered straight to your computer from Heritage College and our partners at Ed2Go.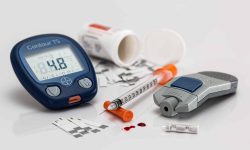 Learn everything you need to know to keep your diabetes under control with our one-day program, provided by diabetes experts.