Explore a Career as a
Pharmacy Technician
PHARMACY TECHNICIAN COURSE SUMMARY
Health care is a booming field these days, and pharmacy technicians are in high demand. In this course, you'll take a look at the many job settings and career paths open to you if you become a pharmacy technician. You'll master the skills you need to get an entry-level position as a pharmacy tech or clerk.
In addition, you'll learn about the important laws and regulations that govern pharmacies. You'll also hone your communication skills, learning how to handle customers courteously and efficiently. Finally, you'll explore the steps you can take to enhance your career prospects becoming a Certified Pharmacy Technician. By the time you're done, you'll be prepared to start your career in this popular and rapidly-growing field.
Note: This course is designed to give you an introduction to the profession of pharmacy technician. It will not supply enough information to sit for a certification exam. If your goal is to become a Certified Pharmacy Technician, then upon completion of this introductory course, enrollment in Heritage College's Pharmacy Assistant Diploma is a good first step.
There are no prerequisites to take this course. No pharmaceutical background is necessary.
Instructional Material Requirements
The instructional materials required for this course are included in enrollment and will be available online.
PC: Windows 8 or later.
Mac: macOS 10.6 or later.
Browser: The latest version of Google Chrome or Mozilla Firefox are preferred. Microsoft Edge and Safari are also compatible.
Software must be installed and fully operational before the course begins.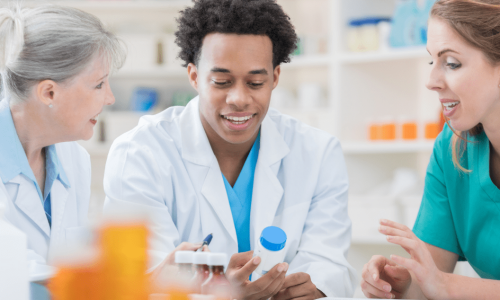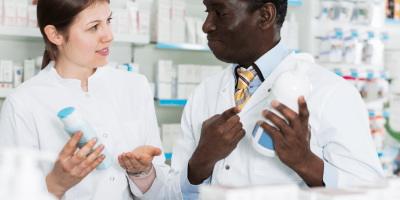 You can apply for this certificate course directly online, through our partners at Ed2Go!
Explore a Career as a
Pharmacy Technician Course Syllabus