Teaching Adult Learners
COURSE SUMMARY
If you're excited about the challenge of reaching and teaching adult learners, then you're in the right place! In this course, you will discover how to use the newest educational methods to create a student-centered classroom that's perfectly suited for adult learners.
First, you will be introduced to the unique needs and motivations of adult students and find out just what they expect from your class. After that, you will examine your students' different learning styles and multiple intelligences and look at how you can teach to each learner's strengths.
Next, you will delve into a host of innovative teaching techniques that will turn your students into active learners and set them up for success. You will discover high-tech, low-tech, and no-tech educational tools you can use to capture and hold your students' attention.
Following that is a challenging topic: how to organize your material effectively and design strong lesson plans. In addition, you will learn how to create effective tests and how to teach your students good study skills. You will also explore a wide range of assessments and how to grade them. Finally, you will learn how to make your classroom accessible and enjoyable for students with disabilities.
There are no prerequisites to take this course.
Instructional Material Requirements
The instructional materials required for this course are included in enrollment and will be available online.
PC: Windows 8 or later.
Mac: macOS 10.6 or later.
Browser: The latest version of Google Chrome or Mozilla Firefox are preferred. Microsoft Edge and Safari are also compatible.
Software must be installed and fully operational before the course begins.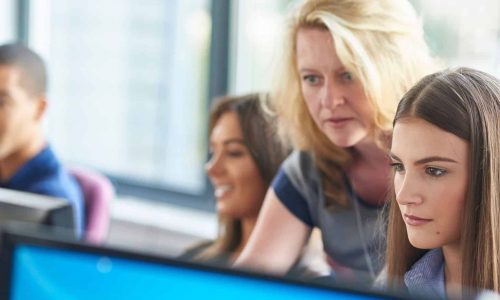 You can apply for this certificate course directly online, through our partners at Ed2Go!
Teaching Adult Learners
Course Syllabus