Explore a Career in
Medical Transcription
Explore a Career in Medical Transcription COURSE SUMMARY
In this course, you will learn how to transcribe the most common medical reports used in both inpatient and outpatient settings. This knowledge will help prepare you to work almost anywhere in the medical field—doctors' offices, clinics, public health facilities, and hospitals. With this foundation, you will be set to advance your education so you can work as a subcontractor for a company that outsources transcription, or you can eventually even take on your own clients—all from the comfort of your own home.
You will go through each of the nine main report types—their formatting requirements, the components of each one, and how they are used in the clinical setting. Every lesson will include a grammar review, pointing out important elements that will make your reports perfect. You will also gain important clinical knowledge of major disease processes that are essential to enhance your skill as a medical documentation specialist.
Along the way, you will download a free transcriber to listen to dictation and produce reports. These hands-on exercises will give you the practice you will need to determine if this field is for you. You will also go through your current options and in the future by developing the skills of a medical transcriptionist. By the end of this course, you will know the basic report types, have clinical knowledge of major diseases, be able to correct grammar from dictated reports on the fly, and know the next steps you will need to take!
There are no prerequisites to take this course. However, it is recommended that you have prior knowledge of medical terminology and touch-typing before enrolling in this course.
Instructional Material Requirements
The instructional materials required for this course are included in enrollment and will be available online.
PC: Windows 8 or later.
Mac: macOS 10.6 or later.
Browser: The latest version of Google Chrome or Mozilla Firefox are preferred. Microsoft Edge and Safari are also compatible.
Software must be installed and fully operational before the course begins.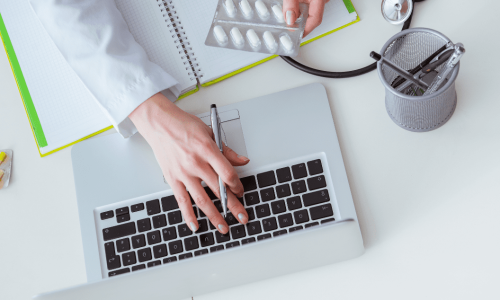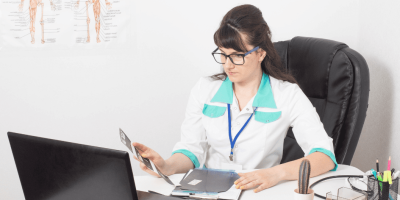 You can apply for this certificate course directly online, through our partners at Ed2Go!
Medical Transcription
Course Summary