Discover
Digital Photography
DISCOVER DIGITAL
PHOTOGRAPHY COURSE SUMMARY
Discover Digital Photography is designed for the novice photographer with no previous experience with digital cameras.This course will teach you all about digital cameras, from DSLRs to smart phone cameras and what different equipment is used for. You will learn about different display methods for your camera, including sizing, print options, online storage, and how social media factors into digital photography. If you have old slides, negatives, or prints, this course will also teach you how to scan those "old school" photo assets.After completing the course, you will understand how the process of composing photos has changed with the evolving capabilities of digital photography.
There are no prerequisites to take this course.
Instructional Material Requirements
The instructional materials required for this course are included in enrollment and will be available online.
PC: Windows 8 or later.
Mac: macOS 10.6 or later.
Browser: The latest version of Google Chrome or Mozilla Firefox are preferred. Microsoft Edge and Safari are also compatible.
Software must be installed and fully operational before the course begins.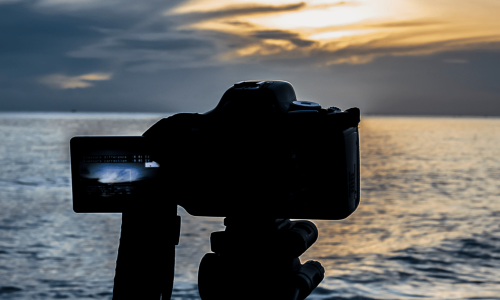 You can apply for this certificate course directly online, through our partners at Ed2Go!
Discover Digital Photography​
Course Syllabus